Regarding Misleading & Inappropriate Publicity by A Certain Agency
This announcement is available in Indonesian, and English.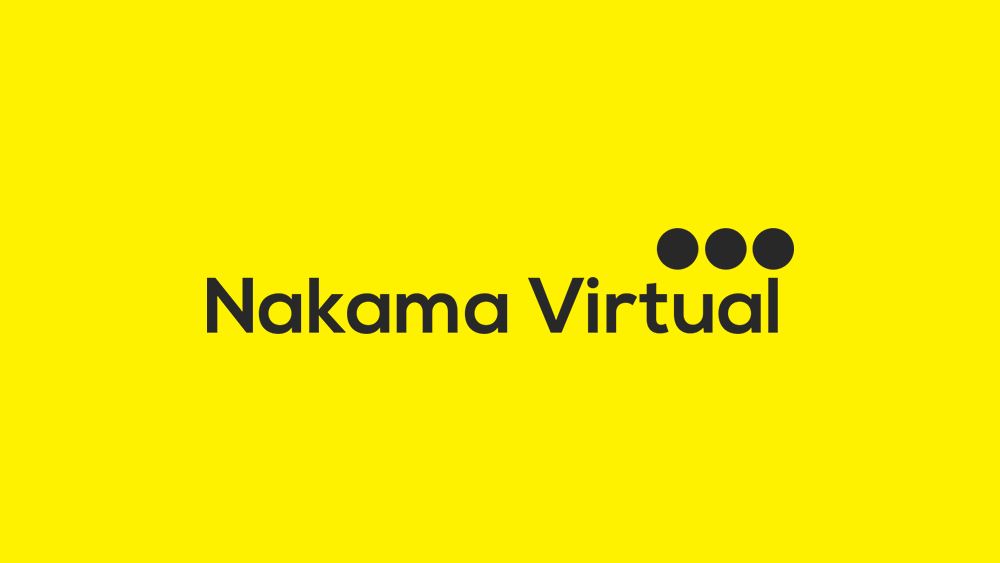 Selamat malam. Pada hari Jumat (22/10), Nakama Virtual ingin menyampaikan sesuatu terkait publicity yang diunggah oleh agensi tertentu.
Publikasi yang diumumkan secara langsung oleh agensi yang berada di lingkup Virtual Streamer tersebut pada awalnya mengejutkan segenap staf Nakama Virtual, termasuk talenta kami yang tengah melakukan live streaming.
Namun, publikasi lanjutan menyatakan bahwa kabar tersebut tidak benar, dan bersifat misleading. Menyebabkan polemik pada lingkup Virtual Streamer di Indonesia. Dengan demikian, agensi Nakama Virtual hendak menyampaikan sejumlah hal terkait tindakan kurang baik ini.
Nakama Virtual sangat menyesalkan peristiwa tersebut. Agensi tersebut sepantasnya dapat melakukan evaluasi lebih lanjut sebelum menentukan langkah mereka dalam melaksanakan Publicity Stunt.
Nakama Virtual mengecam tindakan yang dilakukan oleh agensi tersebut, lantaran tidak memperhatikan sisi etika dan moral dalam melakukan Publicity Stunt tersebut. Terutama melihat situasi kondisi pada saat ini, yang masih belum sepenuhnya pulih dari pandemi COVID-19, dan menyangkut dengan topik yang sangat sensitif.
Nakama Virtual memutuskan untuk tidak akan menerima segala jenis kerjasama dengan agensi terkait setelah menimbang pendapat dari segenap staf, petinggi, dan stakeholder di Nakama Virtual.
Kami berharap agar segenap pemirsa kami untuk tetap tenang dalam menanggapi polemik berikut. Terima kasih.
PEMBAHARUAN: Setelah di dalami lebih lanjut, agensi yang dimaksud merupakan lingkarya kreatif yang bergerak di industri Virtual Streamer. Meski demikian, pandangan dan aksi yang kami tetapkan tidak berubah.
---
Good evening. On Friday (22/10), Nakama Virtual would like to address something related to the publicity uploaded by a certain agency.
The publication that was announced directly by a certain agency in the Virtual Streamer industry initially surprised the entire Nakama Virtual staff, including one of our talent who are doing live streaming at that time.
However, their follow-up publication stated that the news was not true, and was misleading. Causing a polemic in the Virtual Streamer industry in Indonesia. Thus, the Nakama Virtual agency would like to address several things regarding this inappropriate act.
Nakama Virtual deeply regrets the incident. The agency should be able to carry out further evaluation before determining their steps in implementing the Publicity Stunt.
Nakama Virtual denounced the actions taken by the agency, for not paying attention to the ethical and moral aspects of carrying out the Publicity Stunt. Especially considering the current situation, which is still not fully recovered from the COVID-19 pandemic, and involves a very sensitive topic.
Nakama Virtual decided not to accept any cooperation with the related agencies after considering the opinions of all staff, officials, and stakeholders in Nakama Virtual.
We hope that all of our viewers will remain calm in responding to the following polemics. Thank you.
UPDATE: After further investigation, the agency in question is a creative circle engaged in the Virtual Streamer industry. However, our views and actions have not changed.