Nakama Virtual Announces VTuber Partnership Program
Nakama Virtual launches VTuber Partnership Program to empower independent talent.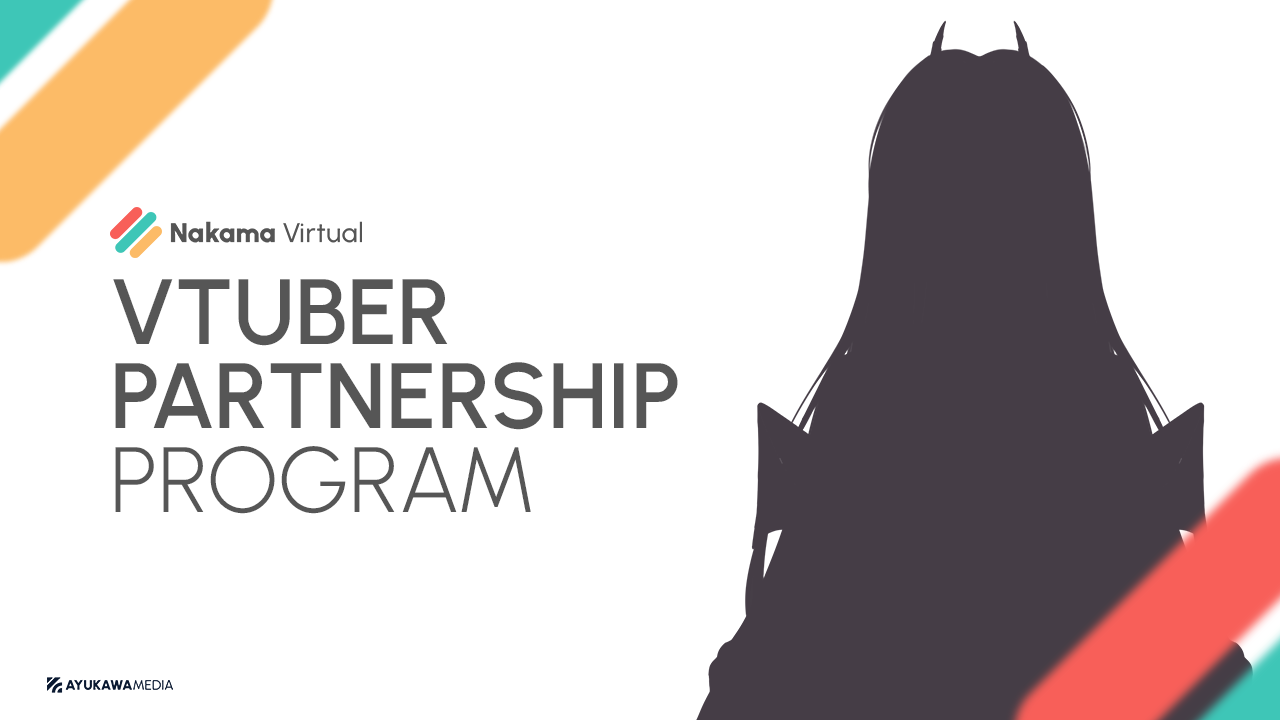 The following information is available in Indonesian and English, respectively.
Kepada para penggemar dan mitra pendukung Nakama Virtual.
Terima kasih telah mendukung kami hingga saat ini. Seluruh bentuk dukungan yang telah anda berikan sangat membantu kami.
Pada kesempatan ini, Nakama Virtual resmi mengumumkan VTuber Partnership Program.
VTuber Partnership Program merupakan program baru dari Nakama Virtual yang telah diinisiasi sejak Juli 2023. Program ini ditujukan untuk membina talenta VTuber independen agar dapat meraih potensi terbaik dengan dukungan finansial, manajerial, dan peralatan dari Nakama Virtual.
Berbeda dari talenta VTuber yang terikat penuh dengan Nakama Virtual, talenta VTuber independen yang tergabung dalam VTuber Partnership Program akan dapat mempertahankan kepemilikan aset karakter miliknya dan kendali atas kegiatannya sendiri.
Nakama Virtual akan membina talenta VTuber yang terlibat dalam program ini secara setara layaknya talenta yang sepenuhnya tergabung dalam manajemen tersebut. Hal ini termasuk promosi, pengenalan secara publik melalui kegiatan-kegiatan yang ada, beserta produksi dan distribusi merchandise.
Talenta VTuber yang tergabung dalam VTuber Partnership Program akan dibina melalui dua tahap yang berbeda. Tahap pertama adalah tahap uji coba yang berlangsung selama 2 bulan, dan tahap kedua adalah tahap kemitraan yang akan berjalan selama 2 tahun apabila talenta yang masuk pada tahap uji coba menuai hasil yang memuaskan.
Sejak bulan Juli 2023, talenta VTuber yang telah terseleksi dalam VTuber Partnership Program adalah Akari Kaiya.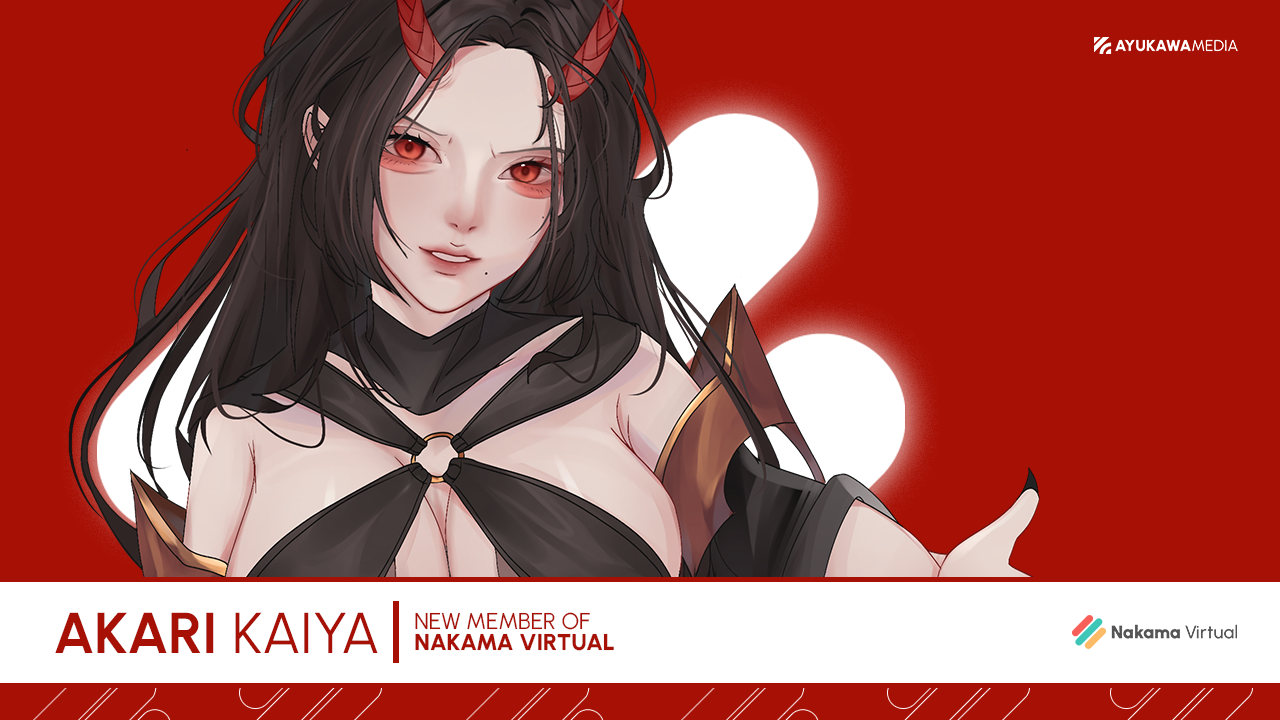 👀
Informasi lebih lanjut dan detil sosial media Akari Karia bisa anda akses lewat
pranala berikut
.
Akari Kaiya adalah talenta VTuber perempuan yang meniti karir secara independen di media sosial TikTok sejak tahun 2021. Dengan kombinasi persona antara Demon dan Pacar Virtual, Akari berhasil menarik perhatian para penggemar dengan konten ASMR dan Live Chat-nya.
Saat ini, Akari Kaiya turut memanfaatkan platform YouTube dan ZEPETO untuk melakukan livestreaming dan VOD.
Nakama Virtual menargetkan peningkatan dalam jumlah subscribers, views, dan concurrent viewers. Selain itu, manajemen juga menargetkan perbaikan dalam pra-produksi, produksi, serta pasca-produksi dari konten-konten yang dimiliki oleh Akari.
Kami berharap pada para penggemar Akari Kaiya dan Nakama Virtual untuk dapat mendukung program ini.
Terima kasih atas pengertian dan dukungan anda yang berkelanjutan.
---
To the fans and supporting partners of Nakama Virtual,
We express our heartfelt gratitude for your unwavering support thus far. Your generous support in all forms has been invaluable to us.
Today, we are thrilled to officially announce the launch of Nakama Virtual's VTuber Partnership Program. This innovative program was initiated in July 2023 and is designed to nurture independent VTuber talents, empowering them to reach their full potential with financial, managerial, and equipment support from Nakama Virtual.
Distinguished from VTubers under exclusive contracts with Nakama Virtual, independent VTubers joining the VTuber Partnership Program will retain ownership of their character assets and have control over their activities.
Under this program, Nakama Virtual will provide equal opportunities for the partnered VTubers as if they were fully integrated within our management. This includes promotion, public exposure through various activities, as well as merchandise production and distribution.
Talent under the VTuber Partnership Program will undergo two distinct phases. The first phase entails a 2-month trial period, followed by the second phase of a 2-year partnership for those who achieve satisfactory results during the trial period.
We are delighted to announce that Akari Kaiya is one of the selected talents in the VTuber Partnership Program since July 2023.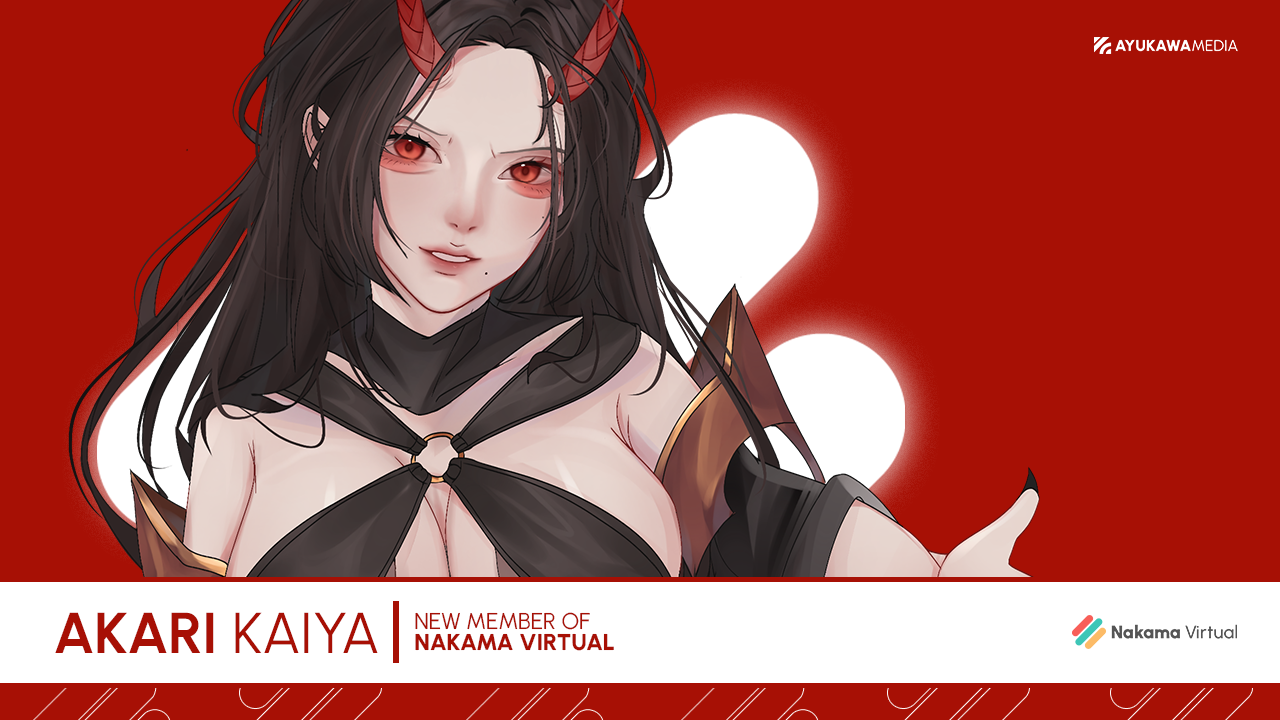 👀
Further information and Akari Kaiya's social media details can be accessed through the
following link
.
Akari Kaiya is a female VTuber talent who embarked on her independent career on TikTok back in 2021. With a unique persona blending both Demon and Virtual Girlfriend, Akari has captivated fans with her ASMR and Live Chat content.
Currently, Akari Kaiya actively engages with her audience through livestreaming and VODs on platforms such as YouTube and ZEPETO.
Nakama Virtual aims to increase subscribers, views, and concurrent viewers for Akari Kaiya. Moreover, we are focused on enhancing pre-production, production, and post-production of the content owned by Akari.
We sincerely hope for the unwavering support of Akari Kaiya's fans and Nakama Virtual enthusiasts throughout this program.
Thank you for your continuous understanding and support.
---
Press Contact: