Apology Letter & Our 2023 Resolution
Before the end of 2022, we would like to apologize for our actions this year. We also have a resolution to be fulfilled in the coming year.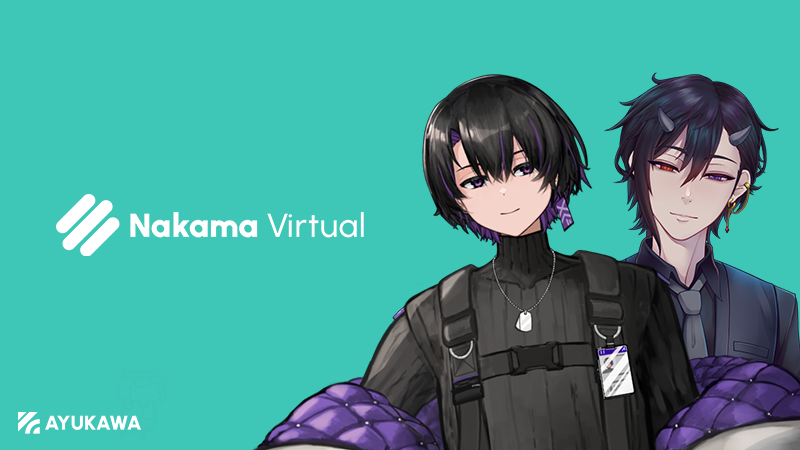 This announcement is available in Indonesian and English.
Kepada para penggemar dan mitra pendukung Nakama Virtual.
Tahun 2022 merupakan tahun yang penuh tantangan bagi kami. Terdapat banyak perubahan yang terjadi, baik secara internal maupun eksternal. Kami menyadari bahwa kami telah melakukan beberapa kesalahan selama tahun 2022 dan kehilangan kepercayaan dari para Nakama. Atas hal ini, kami memohon maaf kepada para Nakama dan semua pihak yang telah merasa kecewa dengan kami.
Melalui kejadian yang terjadi di dalam agensi kami, Nakama Virtual terus memperkuat sistem keamanan dalam lini komunikasi kami, baik dalam lingkup internal maupun eksternal, serta pada kredensial milik talenta kami saat ini. Kami berharap tindakan ini dapat meminimalisir penyalahgunaan informasi yang mungkin terjadi, serta menghindari terjadinya interpretasi yang salah terkait aktivitas yang kami lakukan.
Agensi Nakama Virtual juga akan mengambil tindakan lebih lanjut terhadap tindakan yang provokatif dan merusak citra talenta serta agensi. Apabila terjadi hal tersebut hingga mencapai tingkat tidak dapat ditoleransi, kami akan mengambil tindakan hukum.
Selain itu, untuk membedakan diri dari yang lain serta menyajikan sesuatu yang belum pernah ada sebelumnya, Nakama Virtual telah menyiapkan beragam rencana dan perubahan. Kami akan mengatur sejumlah jadwal dan rencana untuk talenta kami yang akan disetujui dan sesuai bagi kedua belah pihak, dan secara internal kami terus berusaha untuk meningkatkan kinerja kami.
Kami ingin mengucapkan terima kasih kepada seluruh Nakama yang masih mempercayai dan percaya pada kami. Menjelang tahun 2023 yang semakin dekat, kami berharap atas doa dan dukungan lebih dari Anda untuk kemajuan dan perbaikan yang akan datang.
Terima kasih, dan sampai bertemu lagi di tahun 2023!
---
To the fans and supporting partners of Nakama Virtual.
Year 2022 has been a challenging year for us. There have been many changes that occurred, both internally and externally. We are aware that we have made some mistakes during the year 2022 and have lost the trust of the Nakama. For this, we apologize to the Nakama and all parties who have been disappointed with us.
Through the events that have occurred within our agency, Nakama Virtual continues to strengthen our line of communication, both internally and externally, as well as our current talent credentials. We hope that these actions can minimize the misuse of information that may occur, and avoid any misinterpretation related to our activities.
The agency will also take further action against provocative actions that damage the image of our talent and agency. If such actions reach an intolerable level, we will take further action such as legal action.
In addition, to differentiate ourselves from others and present something that has never been done before, Nakama Virtual has prepared various plans and changes. We have arranged a number of schedules and plans for our talent that will be agreed upon and suitable for both parties, and internally we are continuously striving to improve our performance.
We would like to express our gratitude to all Nakama who still trust and believe in us. As the year 2023 approaches, we hope for more prayers and support from you for the progress and improvements that will come from us.
Thank you, and we'll see you later in 2023!