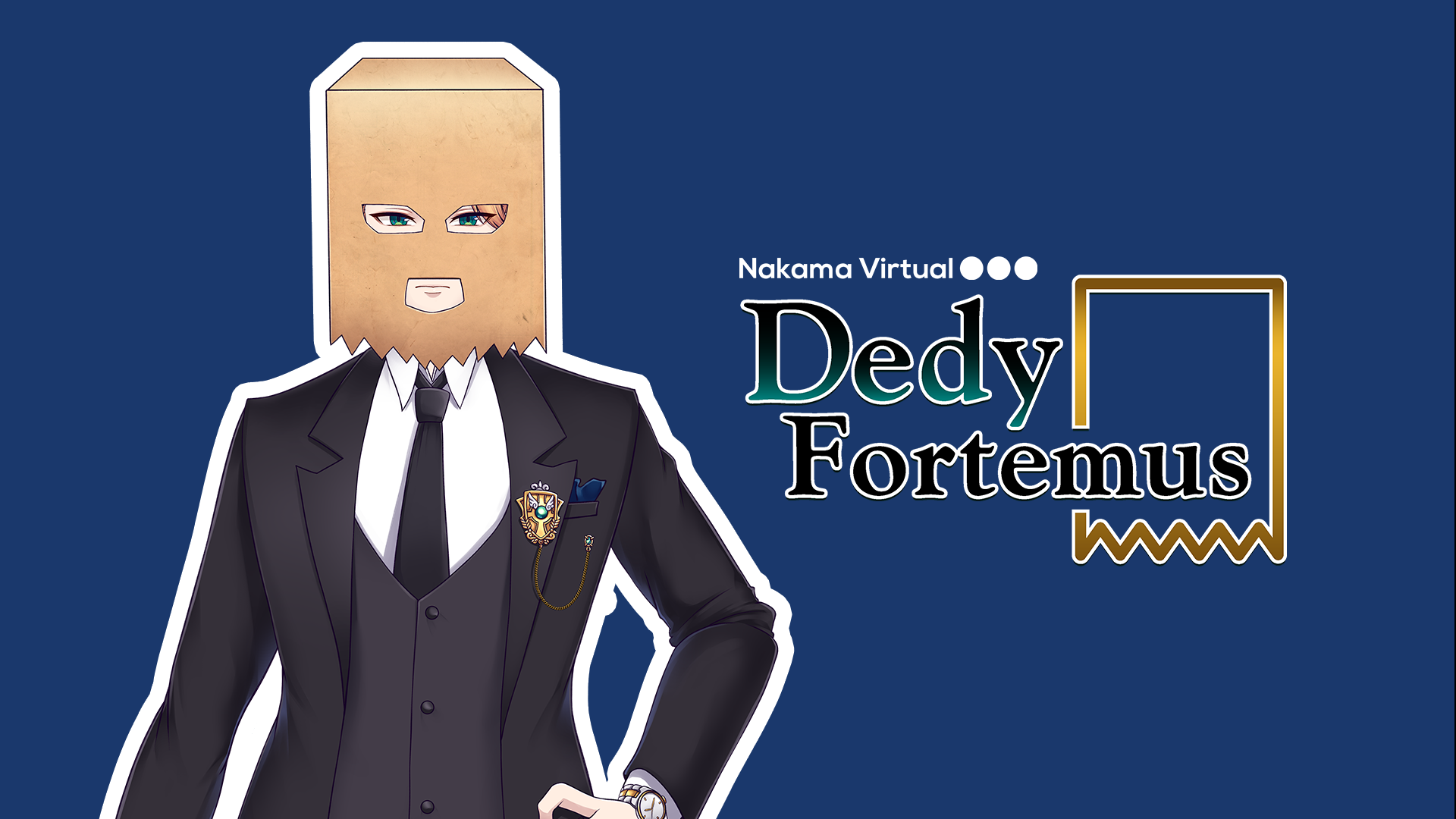 Dedy Fortemus
Halo semuanya... Apa kabar kalian semua?
Dedy Fortemus is a virtual streamer with teacher (with a paperbag mask) persona, debuting on January 17th 2021, and is one of the four talents who debuted in the 1st Gen of Nakama Virtual.
Dedy Fortemus mainly streaming on YouTube with his fellow virtual streamer, and focusing on FPS games. He's one of the serious and focused players when into FPS, especially when playing Valorant.
---
Dedy Fortemus Details
Dedy Fortemus is a kindergarten teacher at Rayleigh Inmont Private School, a private kindergarten dedicated to teaching aspiring British politicians since young age.
Even though Dedy is not good at taking care of the children, he continues his duties as a teacher because he doesn't want these children to be like him.
Debut Date: January 17th, 2021
Graduation Date: January 1st, 2022
Birthday: February 25th
Height: 175cm
Illustrator: Contra (1st Design), Blueriest_P (2nd Design)
Rigging: Contra
---
Recent In-Production Content
Envy Baby - KANARIA cover
*The cover of the song has been removed due to copyright infringement issues, and is currently in discussion with relevant parties to republish it.